Are you searching for a well-built reliable adjustable stock for your rifle or a Carbine? I would recommend you check out the Zulu Adjustable stock. In this Zulu stock review, I want to share with you the specs, features, pros, and cons of this rifle stock to help you understand if it is the right gun stock for your needs.
The Zulu adjustable stock is perfectly built since it is machined from 6061 Aluminum and is specially designed to deliver an excellent user experience since it comes with an ergonomic design.
Zulu stock is designed to give you ambidextrous adjustment of the rifle and makes shooting comfortable and improves your performance a great deal.
Zulu stock is an ideal riflescope for AR – 15 and has been tried by several users and has received enormous positive feedback.
Now let us look into the details the features, pros, and cons of this rifle stock to understand why it is increasingly becoming one of the most commonly recommended rifle stocks amongst AR 15 enthusiasts.
Zulu Stock Review (Specifications, Features, Pros, Cons)
Zulu Stock Specifications

 

Gun Model: AR 15

Material Used: 6061 Aluminum

Design: Ergonomic

Included:  Padded Carbine Buffer Tube, Ambi Sling/QD plate

Recoil:  Reduced recoil

Colors: black, blue, orange, or red anodize, and Cerakote FDE

Length of Pull: Min-12.75″ Max-15.88″

Secondary Buffer System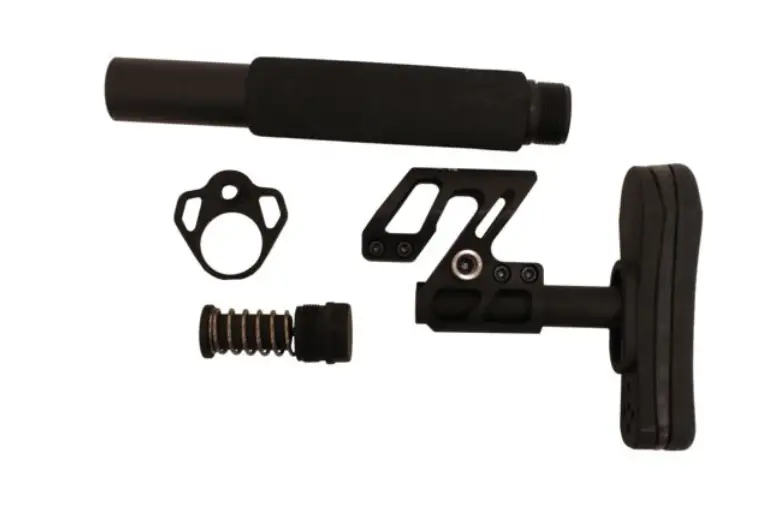 If you are looking for the best AR 15 stock, you cannot afford to ignore the Zulu Adjustable stock since it comes with all the quality and performance you expect from the best AR 15 rifle stock.
When the Zulu stock is put together with the ODIN Works, the padded intermediate buffer tube a complete stick is created that can be used for both rifles and Carbine.
Let us look at the pros and cons of this Zulu adjustable stock to learn why it is suitable for your AR 15.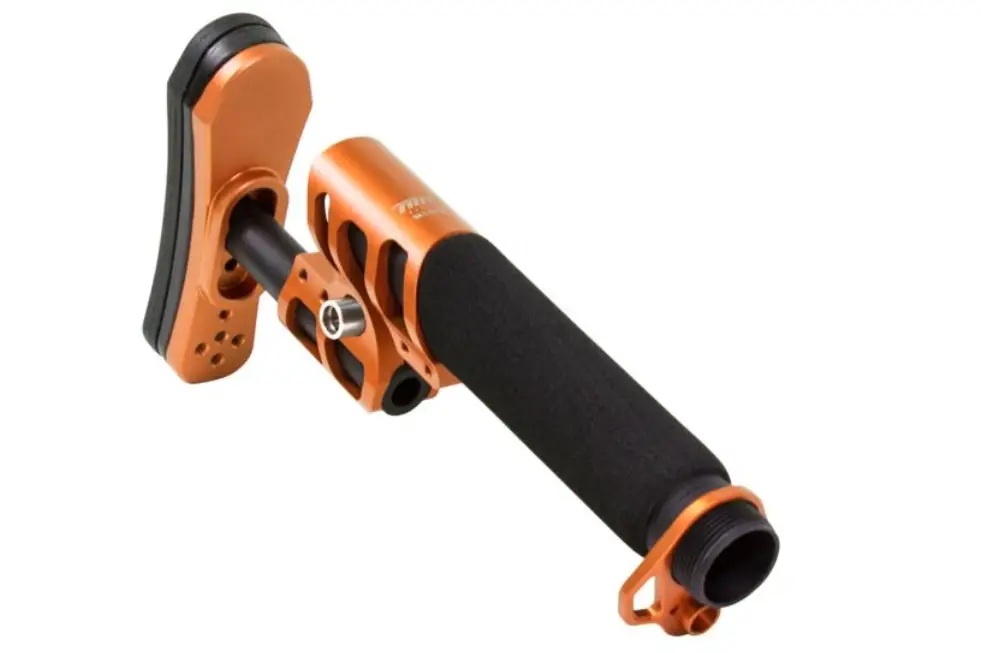 Pros 
Solidly built stock that is perfect for rifles and does very well for AR 15
Crafted to be extremely lightweight and therefore highly portable.
Good value for money compared with other close alternatives.
Great performance and guaranteed quality.
Comfortable and rigid stock with reduced recoil.
Available in multiple colors giving you the variety to choose
Easy to adjust and set up the stock
Cons
The buffer pad could be better
Conclusion
Zulu adjustable stock is one of the best if not the best AR 15 stock in the market today. In this Zulu stock review, we have highlighted the specifications, features, pros, and cons of this rifle stock.
As you can see from the details the Zulu adjustable stock stands out as the best option for a shooter looking for reliable, highly rated AR15 stock that is built to be highly reliable and durable.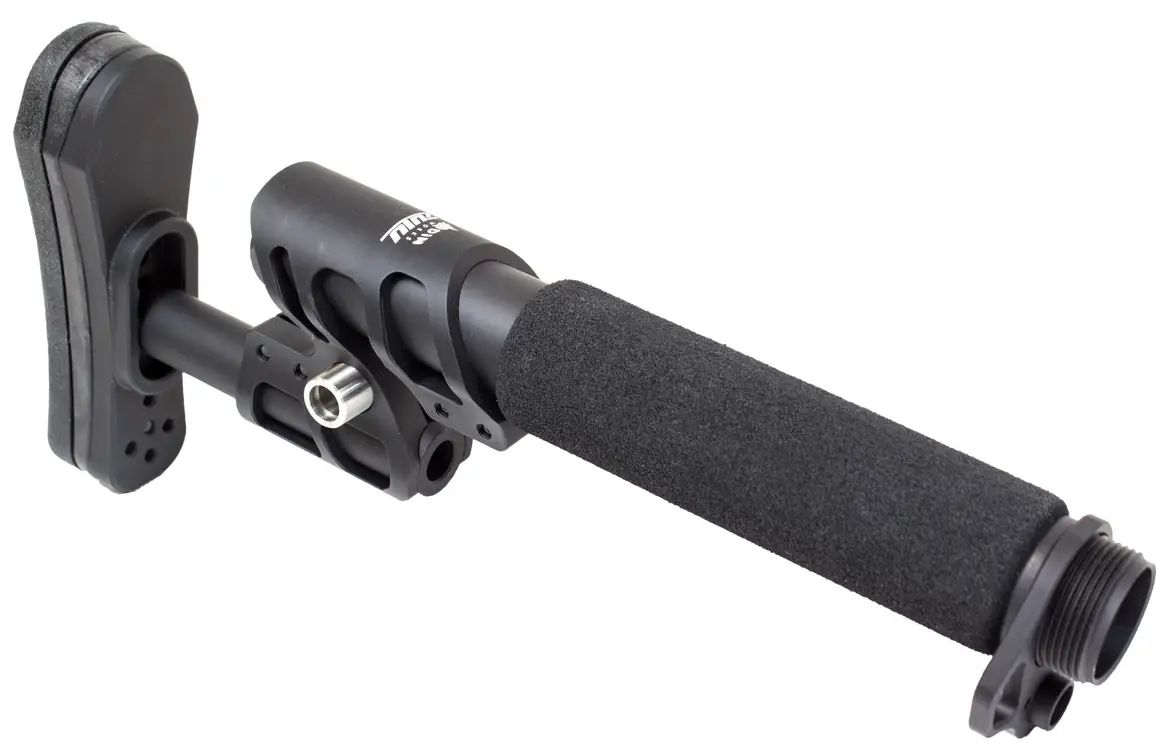 What I like most about this rifle stock is the solid build and the ability to pick a color of my choice. If you check out most of the AR 15 online communities, Zulu stock has been highly rated as the best adjustable AR 15 stock.